ISLAMIC GOVERNANCE IN ISLAMIC SCHOOL FINANCE
Ahmad Munir Hamid

UNAIR Surabaya
Abstract views:
426
,
PDF downloads:
268
Keywords:
Islamic governance, Principle, and Islamic Financial Shools.
Abstract
The purpose of this study is to analyze the concept of Islamic finance governance which includes the principles among others; tauhid, taqwa and ridho, equilibrium (balance and justice), benefit, transparency, responsibility (responsibility) and independence.  This research uses descriptive qualitative method using literature approach (literature), either in the form of books, notes, or research result report, from previous researcher. The literature used in this research is books, journals, theses, and articles related to Good Corporate Governance in Islamic perspective and its application to sharia banking in the world.Islam has a much more complete and more comprehensive concept and akhlaqulkarimah and ketaqwaan to Allah SWT is a solid wall not to get mired in illegal practices and dishonest in accepting the mandate. Principles of Islamic Governance (IG) after going through the process of analysis and data processing there are nine interrelated principles, the principles are derived kalamullah and rasulullah who can answer from some corruption crime to efforts in improving efficiency, competitiveness and product innovation and sharia banking services.
Downloads
Download data is not yet available.
References
Antonio, Muhammad Syafi'i. 1997. AsuransidalamPerspektif Islam. Dalam Mustafa Kamal (Ed.), Wawasan Islam danEkonomi: SebuahBungaRampai (hlm. 253-263). Jakarta: LembagaPenerbitFakultasEkonomiUniversitas Indonesia.
Effendi, Muh. Arief. 2016. The Power of Good Corporate Governance: TeoridanImplementasi. Jakarta: SalembaEmpat.
---------- 2009. The Power of Good Corporate Governance: TeoridanImplementasi. Jakarta: SalembaEmpat.
Hafeez, Malik M. (2016), An analysis of corporate Governance in Islamic and Western
Perspectives. International Journal of Business, Economics and Law, 2(3):221-234.
Hoque, Mohammad Ziaul, 2006, Corporate governance in Islamic perspective?. International journal of business in society, 6(2):116-128.
http://www.kompasiana.com/ikayulip/perkembangan-bank-syariah-di-
indonesia_572ac4d3f1927349059f6b6f (diakses 29 juni 2017).
http://www.republika.co.id/berita/ekonomi/syariah-ekonomi/17/01/18/ojy976382-bisnis-bank-syariah-2017-berpeluang-terus-melonjak-ini-alasannya (diakses 29 juni 2017).
Ishomuddin, (2014) Some Islamic Higher Education Strategies to Tackle and Take Opportunities in the Era of Globalization.Journal of Education and Practice, 5(12): 876-889.
Jumansyah, 2013, Analisis Penerapan Good Governance Business Syariah dan Pencapaian. Surabaya: PT Eka Ilmu.
MaqashidShariah Bank Syariah di Indonesia.Jurnal al-azhar indonesia seri pranata sosial, 2(1): 46-58.
Muqorobin, Masyudi. 2011. Fikih Tata KelolaOrganisasiLaba: SebuahPengantar.
Disampaikanpada Seminar Nasional Tata KeloladanRapatKerjatanggal 25-27 Maret 2011, Universitas MuhammadiyahPurwekerto.
Othman, Radiah (2015), Conceptualizing the duties and roles of auditors in Islamic financial institutions What makes them different? Humanomics, 31(2): 201-213.
Razimi, Mohammed Shahril (2016), A Conceptual Study on Islamic Corporate Governance Model in Curtailing Bank's Fraud.International Journal of Economics, Finance and Management Sciences, 4(6): 346-362.
Sutedi, Adrian. 2011. Good Corporate Governance. Jakarta: SinarGrafika.
Soraya, Reskietc, 2016. Good Corporate Governance dalam Perspektif Islam dan Penerapannya pada Bisnis Syariah di Indonesia. Proceeding.
Sciabolazza, Valerio Leone, (2014). A consensus-based corporate governance paradigm
for Islamic banks.Qualitative Research in Financial Markets, 6(1): 93-108, doi: 10.1108
Thalib, Muhammad, 2012, Al Qur'anul Karim TarjamahTafsiriyah, CV. Qolam Mas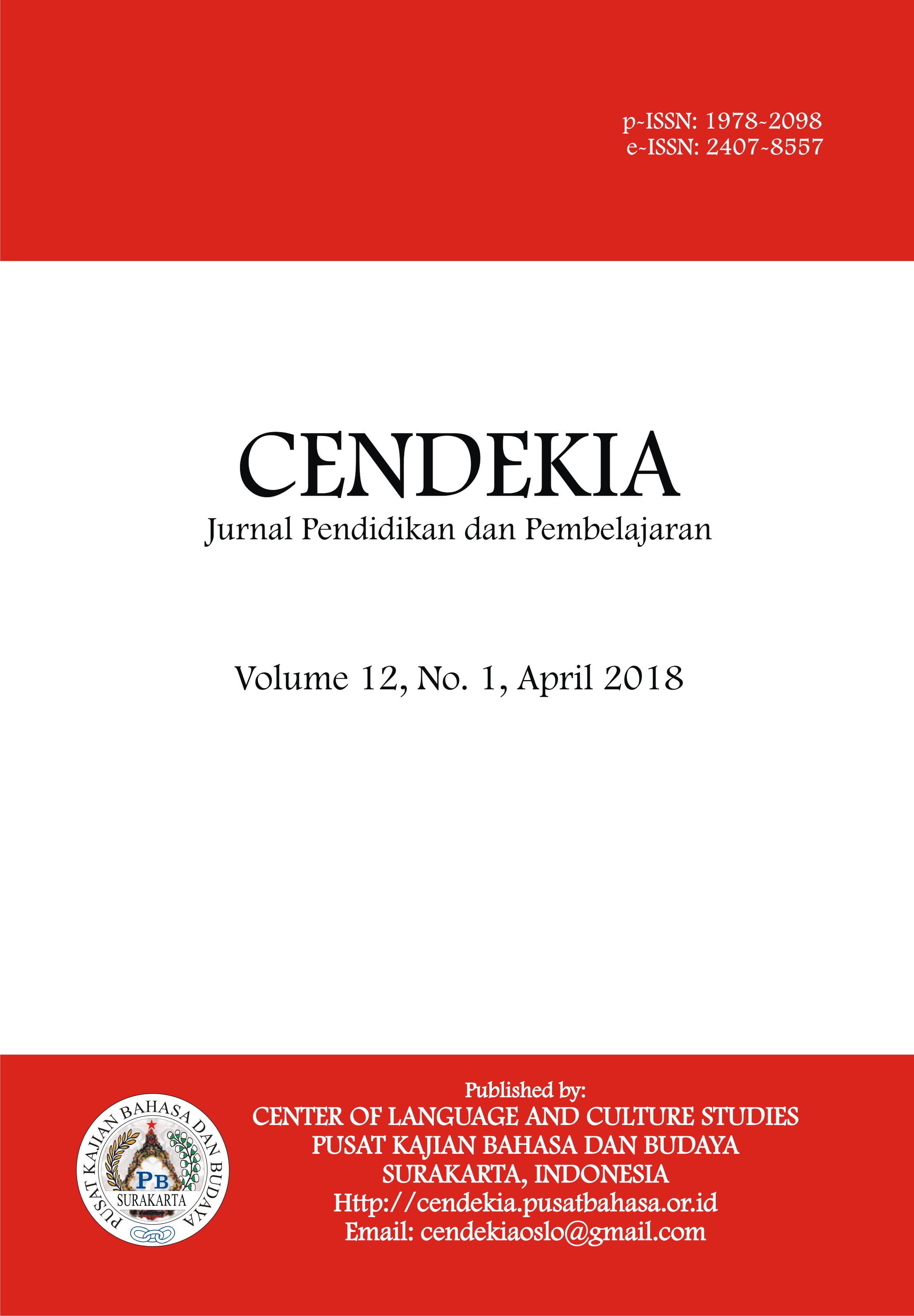 How to Cite
Hamid, A. M. (2018). ISLAMIC GOVERNANCE IN ISLAMIC SCHOOL FINANCE. Cendekia: Jurnal Pendidikan Dan Pembelajaran, 12(1), 1-22. https://doi.org/10.30957/cendekia.v12i1.435
Authors who publish with this journal agree to the following terms:
Authors retain copyright and grant the journal right of first publication with the work simultaneously licensed under a Creative Commons Attribution-ShareAlike 4.0 International License that allows others to share the work with an acknowledgement of the work's authorship and initial publication in this journal.
Authors are able to enter into separate, additional contractual arrangements for the non-exclusive distribution of the journal's published version of the work (e.g., post it to an institutional repository or publish it in a book), with an acknowledgement of its initial publication in this journal.
Authors are permitted and encouraged to post their work online (e.g., in institutional repositories or on their website) prior to and during the submission process, as it can lead to productive exchanges, as well as earlier and greater citation of published work (See The Effect of Open Access).